Emergency HVAC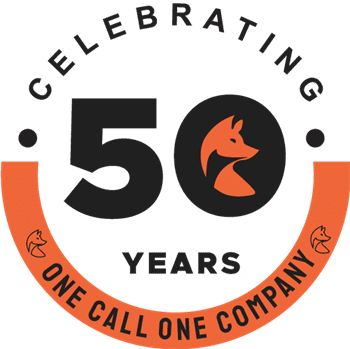 24/7 Emergency HVAC Repair in Austin
Same-Day Heating & Cooling Solutions
Navigating the dynamic climate of Austin, TX, demands a reliable HVAC system. Having access to emergency HVAC services becomes important. Sudden breakdowns can disrupt daily life and even pose health risks. Swift response from experts ensures you're never left in discomfort for long. Fox Service Company understands Austin's climate intricacies, offering timely repairs to restore comfort swiftly. Trust our professional contractors for 24/7 emergency solutions, because your peace of mind matters.
Signs You Need Emergency HVAC Repair
Is your HVAC system sending distress signals? Recognizing signs of trouble can spare you from unexpected discomfort. Unusual indicators might signify the need for emergency repair, ensuring your home remains a sanctuary of comfort. Look out for:
Bizarre Noises: Rattling, banging, or screeching noises could signal mechanical issues.
Foul Odors: Pungent or burning smells are red flags for potential hazards.
Weak Airflow: Insufficient airflow might hint at clogged filters or duct problems.
Constant Cycling: Frequent cycling suggests an underlying inefficiency or fault.
Skyrocketing Energy Bills: Sudden spikes indicate compromised system performance.
Your HVAC system deserves attention when it's struggling. Swift emergency repairs can rescue your comfort and potentially prevent larger issues down the line.
---
Contact our professionals at Fox Service Company for reliable 24/7 HVAC repair in Austin!
---
Our 24-Hour HVAC Repair Services:
Our emergency HVAC repair services are tailored to quickly restore comfort to your home, addressing a range of urgent issues with precision and expertise. When your HVAC system faces unexpected breakdowns, you can count on us for:
24/7 Availability: We're here around the clock, ready to assist whenever you need us.
Comprehensive Diagnostics: Our experts swiftly pinpoint the root cause of the problem for efficient solutions.
Emergency Furnace Repair: Ensuring your heating system operates flawlessly during chilly nights.
AC System Rescue: Rapid response to restore cooling during scorching heatwaves.
Refrigerant Leak Repair: Addressing leaks to preserve system efficiency and safety.
Thermostat Malfunctions: Rectifying faulty thermostats to maintain accurate temperature control.
Electrical Issues: Fixing wiring problems to prevent hazards and restore functionality.
Our diverse range of emergency services is designed to swiftly tackle any HVAC challenge, safeguarding your comfort and peace of mind.
---
Contact Fox Service Company for all of your emergency HVAC needs in Austin and the surrounding areas.
$49
Whole-Home Plumbing Inspection
Our fully licensed and insured plumbers will inspect:
• water and drain lines for leaks
• proper flow of all drains
• water heater (including flush)
• functionality of kitchens, bathrooms, laundry, etc.

Offers expire September 30, 2023 or as indicated and cannot be combined with any other offers or comfort club member discounts. Must mention coupon when scheduling and present at time of service; repairs not included.
Valid from Mar 1, 2023
- Sep 30, 2023
Print Coupon
Schedule Service
Our team is here to answer your questions. Contact us today at (512) 488-1120 or complete the form below.