One Call. One Company.
24/7 Emergency Service.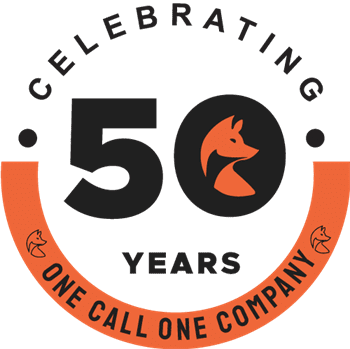 Serving Austin & Surrounding Areas
Austin HVAC, Plumbing, & Electrical Services
Servicing all Brands since 1972
Our homes are filled to the brim with modern conveniences. From heaters and air conditioners to electricity and indoor plumbing, it takes a lot of fixtures, appliances, and components to create and maintain the ideal modern home, and for over 50 years, Fox Service Company has been helping customers in Austin and the surrounding areas keep all of those components in perfect working order. We're a team of trained, licensed, and insured contractors ready to provide you with a full range of heating, air conditioning, indoor air quality, home performance, electrical, and plumbing services that cover everything you need for your single-family, multi-family, or property-managed home. From basic repairs and replacements to new installations and innovative upgrades, we do it all, and it's all backed by our 100% customer satisfaction guarantee.
Are you ready to make your home more comfortable, more functional, and more efficient? Call Fox Service Company in Austin at (512) 488-1120 today for FREE SECOND OPINION on HVAC, Water Heaters Repairs and/or Replacements and FREE ESTIMATES on select HVAC, Plumbing and Electrical Services and Replacement!
With over 50 years of experience, our team knows that we aren't just working on any old buildings – we're working on your home, and that means that taking care of you and your loved ones will always be the number one priority. We'll always take the time to listen to you and earn about your goals for your home. Do you want to add more electrical outlets? Upgrade to a newer air conditioner? Schedule a heating repair? Replace outdated bathroom fixtures? Cut down on your utility costs? We're here to help! We're even available 24 hours a day, 7 days a week for emergency HVAC, electrical, and plumbing services, so you don't have to wait to get the professional assistance you need. If it makes your family more comfortable, you can find it at Fox Service Company.
We always deliver 5-star service to every customer, no matter where they are in our Greater Austin Metropolitan service area. Contact us online or call (512) 488-1120 today to schedule your appointment!
Hear It From Our Customers
Everything You Need in One Place
Fox Service Company has used our 50+ years of professional experience to develop all of the skills we need to serve our customers. You won't need to shop around for separate contractors to help you with all of your home's systems individually – our reliable, trustworthy, and highly skilled professionals are ready to apply or skills to whatever it is that your home requires. No matter what kind of job you call us for, we always get it done with professionalism, compassion, and efficiency. No job is too big or too small for Fox Service Company to get done the right way!
Fox Service Company Can Help You With:
Get help for all of your home comfort issues when you call our Austin office at (512) 488-1120 or get in touch with our team online. We're also available 24 hours a day, 7 days a week, 365 days a year to assist you with all of your HVAC, electrical, and plumbing emergencies!
Schedule Service
Servicing all brands