Energy Efficiency Savings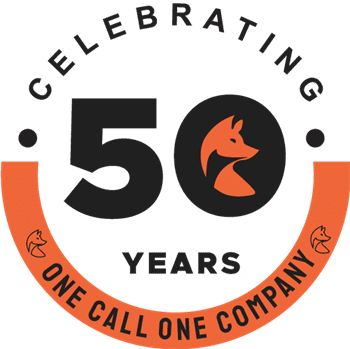 Austin Energy Efficiency Savings
Home Performance with ENERGY STAR®
Enjoy an energy-efficient home that will keep you and your loved ones comfortable while also keeping your wallet happy. Here's how you can start taking advantage of Austin's great energy incentives right away.
To get started call Fox Service Company at (512) 488-1120 to schedule a free in-home evaluation. We'll assist you with choosing the right heating and air conditioning upgrade for your home that also qualifies for maximum utility incentives. We have licensed technicians that can help you understand everything you need for your home to qualify. As a participating contractor for Home Performance with ENERGY STAR, we will:
Conduct a no-cost home energy and comfort analysis
Discuss your home's current efficiency and answer any questions
Recommend home energy improvements
Provide an estimate for recommended and desired work
Help you with the entire loan and rebate application process
Depending on what you need, the improvements could include installing a new air conditioner, performing an A/C tune-up, repairing leaky ducts, adding attic insulation, and more. If you complete all the recommended work you could receive a Home Performance with ENERGY STAR certificate. Having this certificate will exempt you from reporting the requirements from Energy Conservation and Audit Disclosure ordinance for when you are ready to sell your home.
There are also financial benefits for being a Home Performance with ENERGY STAR customers. As a customer, you may have access to a now increased loan to improve your home's energy efficiency. Once pre-approved through Velocity Credit Union, you could qualify for up to $20,000 in 0% interest financing for the approved home improvements.
The qualifying projects for energy incentives include:
Weatherization
Air conditioner and water heater upgrades
Air Duct testing, sealing, insulation, or replacement
And more!
Enjoy a variety of rebate or account credit options, including:
Central AC/Heat Pump: $150 - $600
Package Unit AC/Heat Pump: $200 - $550
Mini-Split AC/Heat Pump: $250 - $800
AC Tune-Up: $175/each up to 5 systems
Pool Pumps: $300
Heat Pump Water Heater: $800
Smart Thermostat: $25/thermostat, plus $85 for participating in Power Partner Thermostat smart energy savings program
Weatherization Bonus: Up to $2,400
Duct Replacement: $3.25/sq. ft.
Duct Insulation: $1.00/sq. ft.
Duct System Performance Testing: $200 - first system, $100 each additional system/ $75.00 per new return air improvement (up to 3 per system)
External Combustion Air: $20 each
Air Infiltration and Duct Sealing: $0.12/sq. ft.
Total External Static Pressure: $175 for the first system, $100/additional
Here at Fox Service Company we understand the importance of maintaining a home that is energy efficient while also allowing you to save extra money. We have highly trained and competent techs that will be more than happy to help you make the best decisions for your home. If you happen to have any questions, please don't hesitate to contact us at (512) 488-1120.
--
*Utility terms and conditions may apply. Contact the utility for current information, program requirements, and to apply. Funding is limited and is only available on a first-come, first-served basis. Rebates are not guaranteed until after Austin Energy's review and approval of the rebate application.
Schedule Service
Our team is here to answer your questions. Contact us today at (512) 488-1120 or complete the form below.